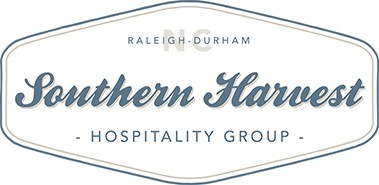 For those about to fish, we Salute you.
Warrior Fishing provides Active Duty, Retired and Military Veterans the means to fish for free.
Nestled in the heart of Fuquay Varina, North Carolina, Take A Warrior Fishing, Inc. (TAWF) is not just another non-profit. We are a dream realized, a commitment symbolized, and a salute to the indomitable spirit of our military community. As a 501 (c) 3 non-profit organization based in Wake County, our mission transcends traditional gestures of gratitude.
At TAWF, we merge the serenity of fishing with our deep respect for those who've donned the uniform, whether active, reserved, retired, or veterans. Through fishing, we provide moments of tranquillity, camaraderie, and joy to the warriors who've given so much. By collaborating with generous boat owner/operators, we ensure that every military personnel gets a chance to experience the joy of fishing – absolutely free of cost.
Because at the end of the day, it's not just about fishing; it's about giving back, sharing experiences, and casting lines of hope and unity.
Comprehensive Military Support
From Veterans and Active Duty personnel to Reserves and the Retired – we ensure every member of our vast military family is celebrated and supported.
Zero-Cost Fishing Experience:
Our commitment is steadfast: every warrior fishes for free. This is our token of gratitude for their invaluable service.
Year-Round Fishing Opportunities
Beyond our flagship events, we provide a portal for warriors to connect with enthusiastic boat owners. This ensures fishing adventures are not limited by calendars.
Starting with Shearon Harris Lake, our vision is to span across North Carolina and beyond, reaching fresh and saltwater destinations throughout the Southeast U.S.
More than fishing, we foster bonds. Warriors, boat owners, and volunteers come together, forging lasting connections and memories.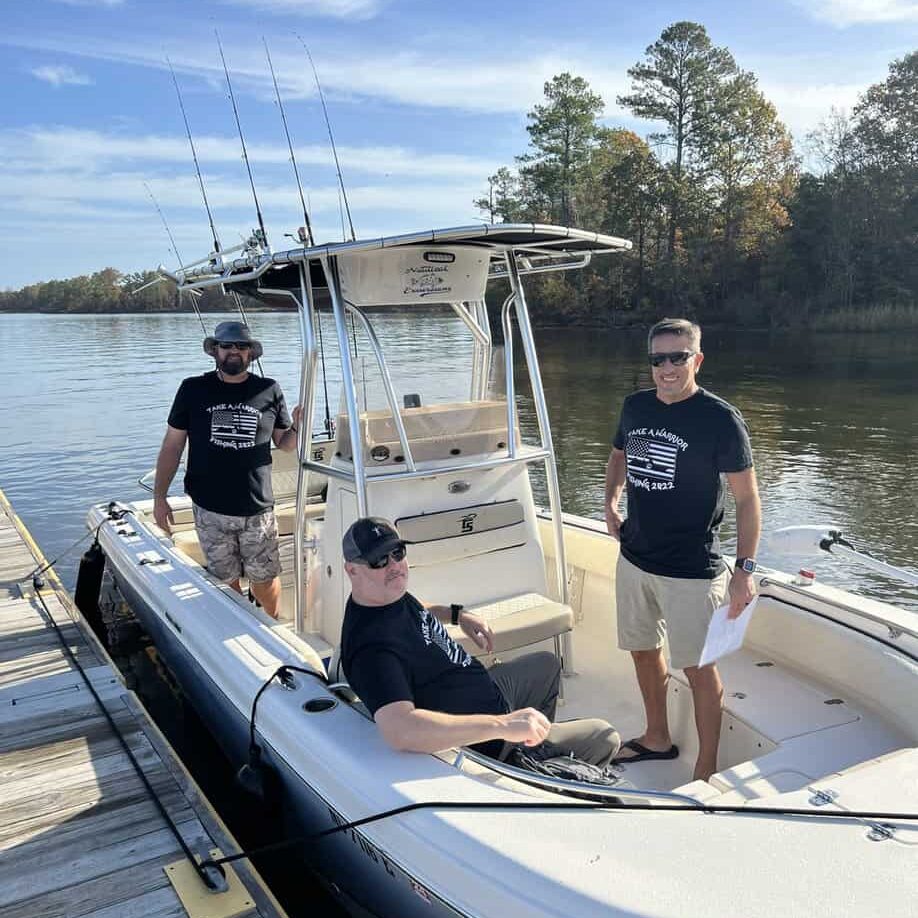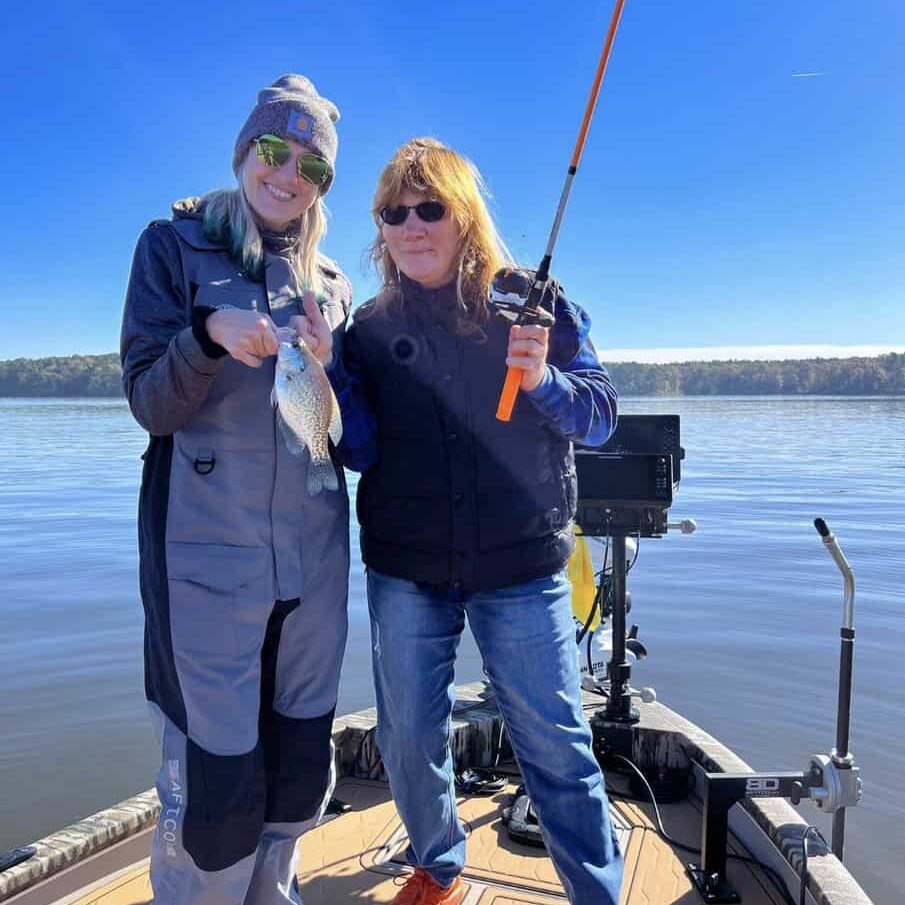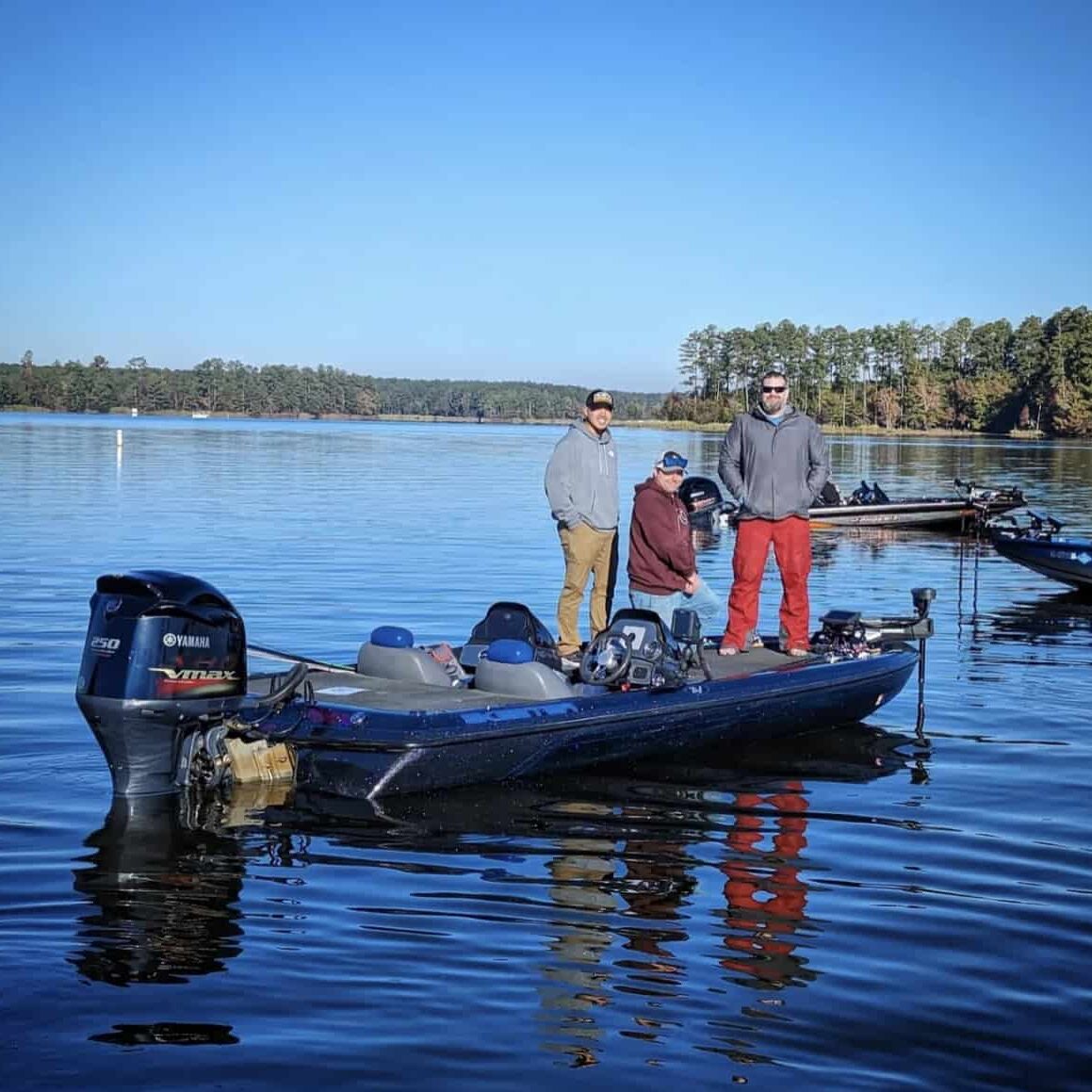 Sponsor & Help Cast a Line of Hope
At Take A Warrior Fishing, Inc., every fishing trip symbolizes more than just a day out on the water; it represents moments of tranquility, camaraderie, and heartfelt gratitude for our military heroes. But, to keep casting lines and creating memories, we rely on the kindness and generosity of supporters like you.
Why Donate? Your contributions enable us to:
Organize more fishing events across various locations.
Match military personnel with generous boat owners throughout the year.
Expand our reach, aiming for fresh and saltwater destinations across the Southeast U.S.
Uphold our commitment that every warrior fishes for free.
Every dollar you contribute goes directly into ensuring our military heroes get to experience the joy, relaxation, and connection that fishing offers. Together, let's cast lines of hope and gratitude for those who've given so much.
Sponsorship Levels & Details
Find some frequently asked answers to questions we get asked about our experience and what we have to offer.